Experience You Can Depend On
Unmatched Experience | Expert Service
For over 30 years, Hotmix Parts & Service has been intensively involved in all aspects of every brand, type, and manufacture of asphalt plant.
We are your Hotmix Doctor® because we can diagnose and treat whatever ails your plant!
Hotmix Parts & Service has been the industry leader of replacement parts and components for every brand, type, and manufacture of asphalt plant. We take great interest in every plant's unique operation and listen to each operation's specific needs to create a customized solution for every asphalt plant.
Our Hotmix Parts & Service representatives and sales staff have spent decades providing parts and support to asphalt plant operations. Our field service crews are seasoned professionals who have been successfully delivering support to hundreds of plant sites throughout the world. Together with our in-house engineering department and sister company Stansteel, we can guarantee to make asphalt producers' plants run better.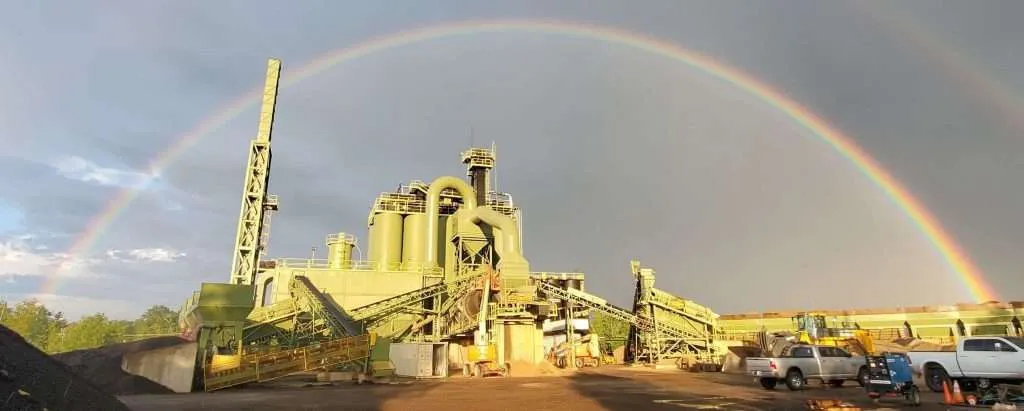 A core value of Hotmix Parts is providing exceptional and first-rate support and service to asphalt producers. Our sales staff, engineering team, and service team are known as the best in the industry. We strive on having the knowledge and experience of working on any asphalt operation and all brands of plants.
Our team has developed some of the longest-lasting technology and innovations in the asphalt industry. The NiteOwl Total Plant Alert System has been protecting asphalt plants for 28 years. The Accu-Track Total Plant Control has been used to run asphalt plants for 34 years. Better yet, our innovations keep expanding. The new state-of-the-art Tank Tracker Management System is allowing producers to know precisely what is in the A.C. Tank and Silos and the T-Trac Trunnion Alignment Tool helps align trunnion and tires with ease.
Headquartered in Louisville, Kentucky, also home to the UPS super hub, our manufacturing facility can send any of the 70,000+ stock items to any asphalt plant quickly and efficiently. Our team has a combined 1,500+ years in the asphalt industry and we can guarantee you will be impressed by our expertise.
You've heard for years "Anything for an Asphalt Plant – New – Used – Parts – Components – Field Service" . . . FROM CONTROLS AND COMPONENTS TO COMPLETE HOTMIX ASPHALT PLANTS!
Contact Us Today
Connect with the most experienced team in the Asphalt Industry.
We're here 24/7 to help your plant run better.